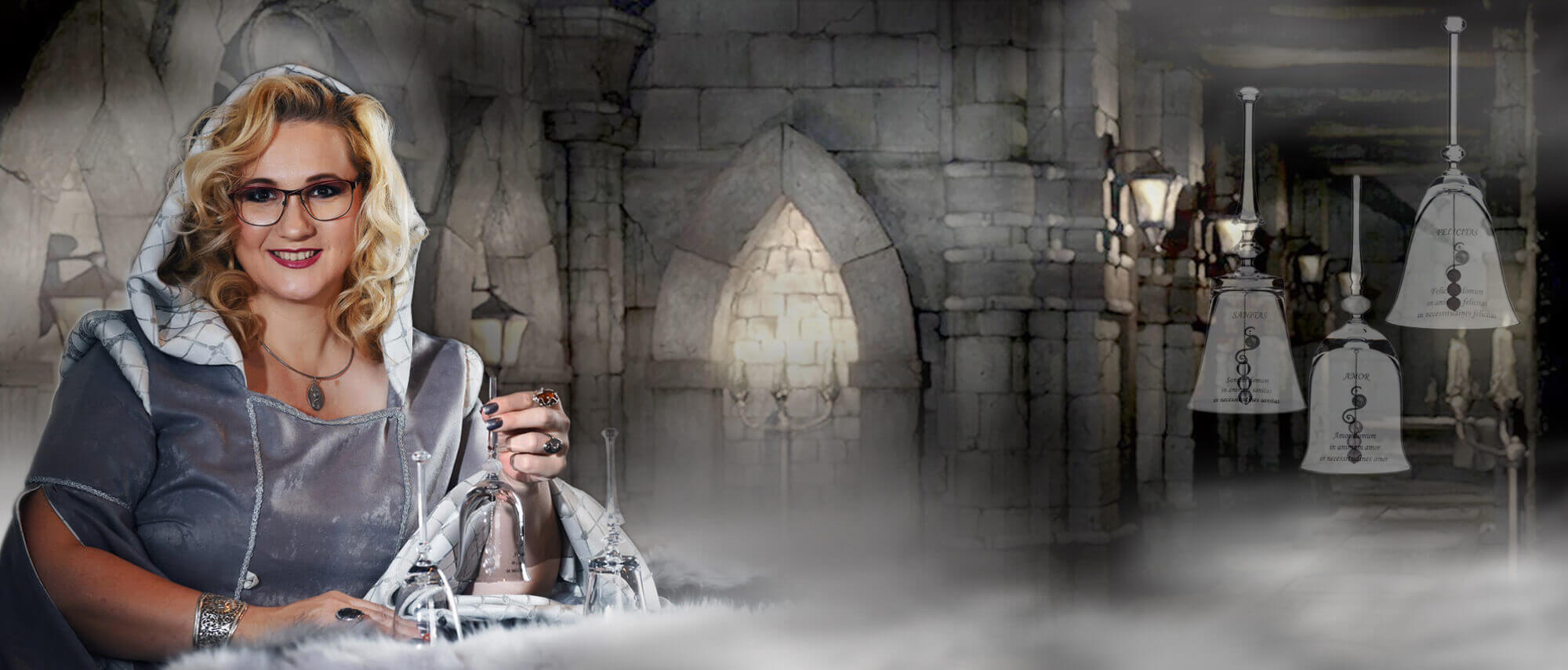 Walking up the staircase leading to my therapy studio, thinking of all the people who come to me for help, I realise that all my clients want something, yet most don't know what that something is. If you are one of these people, have a read of this short story below:
One day, a woman was watering her garden, when she noticed three old men standing in front of her house. She didn't know who they were, but decided to address them anyway: »I don't believe I know you, but you seem hungry. Please, won't you come in for a bite to eat?«
The old men asked: »Is your husband home?«
To which the woman replied that he is not.
»Then we cannot enter your home, madam,« said the old men.
That evening, the woman's husband came home, and his wife told him what had happened. »Then go tell them I've returned and invite them in,« suggested the husband.
»Unfortunately, we cannot accept the invitation all at once,« explained the old men, as the woman was walking across the garden to let them in.
»Why not?« asked the woman bewildered.
One of the three point to the first old man: »His name is HEALTH.« Then he points to the second: »This is LOVE.« And then he introduces himself: »And I, madam, am HAPPINESS.« Now go back to your husband and decide together which one of us you'll accept into your home.« The woman goes back inside to deliver this peculiar message to her husband.
He was most excited: »Invite HEALTH, so that it may fill our home.« Yet the wife was not pleased with his decision. »Why not invite HAPPINESS?«
Her daughter, who was eavesdropping on the conversation, ran into the room shouting: »Let LOVE visit us, so that it may fill our home!«
The husband agreed: »Let us heed our daughter's advice, let LOVE come inside.«
So the woman invited the old man into their home.
LOVE sat down in his wheelchair and slowly began wheeling himself towards the house. The other two followed him in silence. The woman was surprised, and asked HEALTH and HAPPINESS: »I only invited LOVE. Why are you two coming in?«
The old men answered in unison: »If you had only invited HEALTH or HAPPINESS, the other two would have to wait outside. But since you've invited LOVE, HEALTH and HAPPINESS are obligated to follow.«
The moral of the story is that all we really need is LOVE, for it is the very essence of our lives. Everything we do is love: people decide to share their lives together because of love, a child is born out of love, raised with love, and we feel love towards people, animals, nature or our work, but we must not forget ourselves! LOVE, HEALTH, AND HAPPINESS must fill our homes. Most importantly, we have to love ourselves first, only then are we truly able to give love to others. LOVE YOURSLEVES and BE HAPPY!
With the help of these bells, you can inform the water you drink or the food you intend to eat. By jingling the bell, a positive vibration is triggered, which affects (resonates) on the fluid in the food, thus ensuring everything ingest is good for you and your body. I recommend that you use the HEALTH bell for this, but the LOVE or HAPPINESS bells can also do the trick.
These special bells can be used for improving many a situation you may find yourselves in, as well as to tackle a particular problem; for example, cleansing your home of negative energy, banishing evil, and creating favourable conditions for health, love and happiness to flourish.
We can also use the bells to effectively cleanse all types of business premises.
For privacy reasons YouTube needs your permission to be loaded. For more details, please see our
PRIVACY POLICY
.
I Accept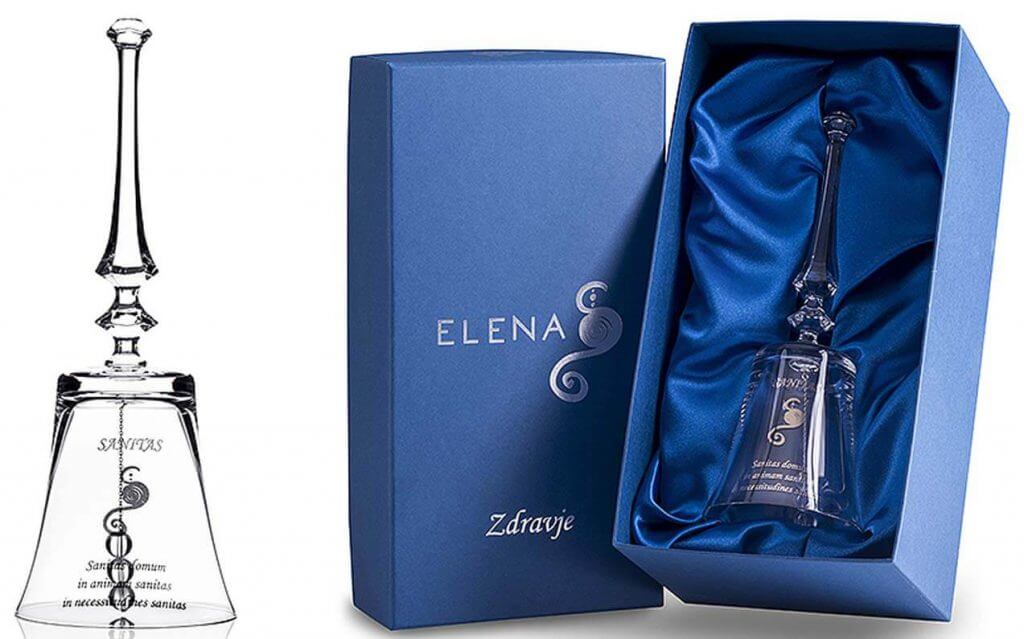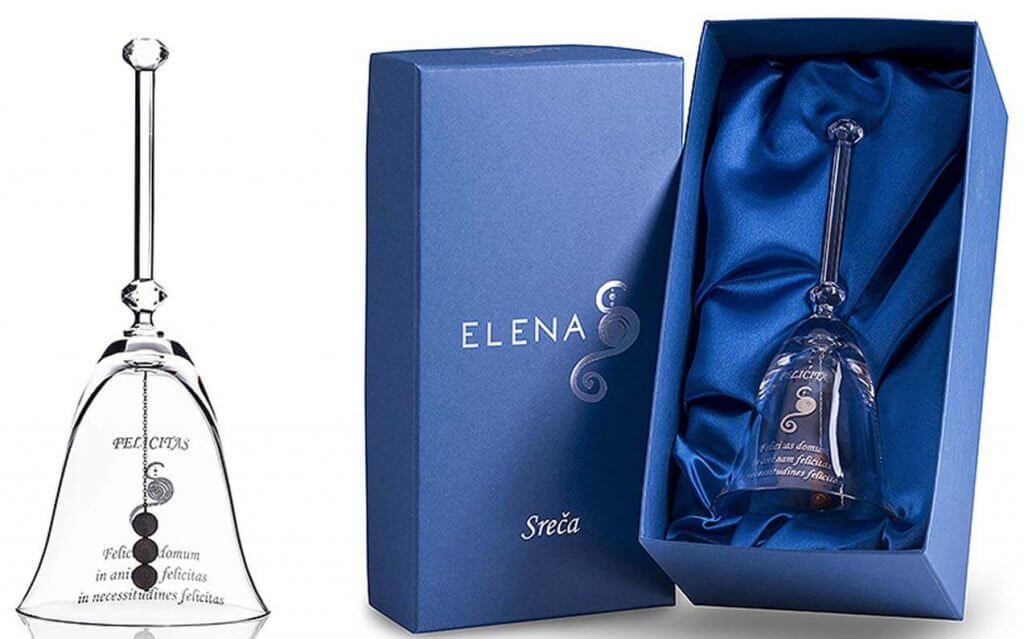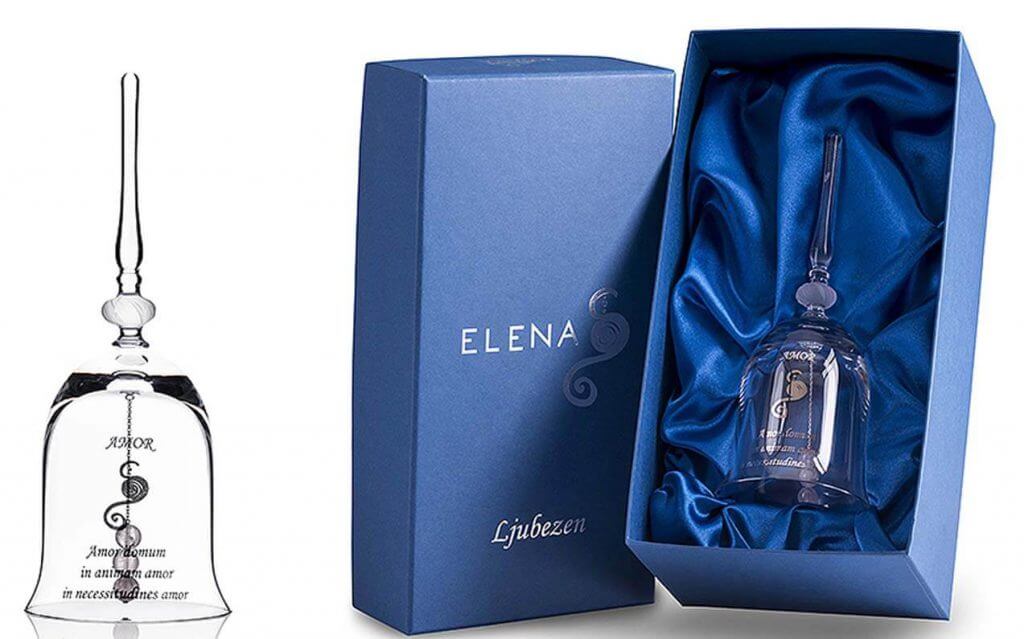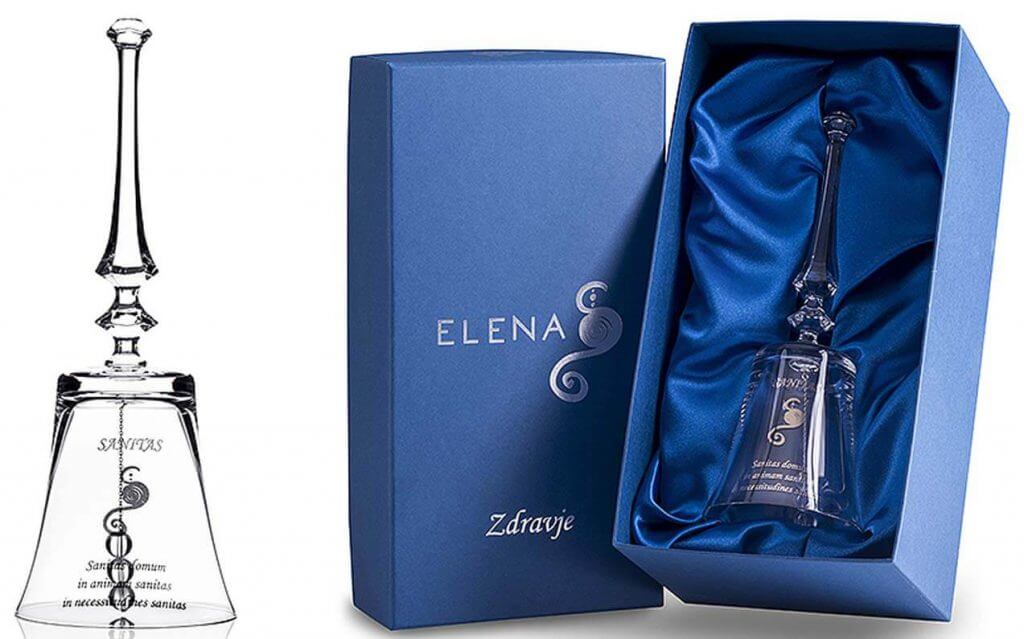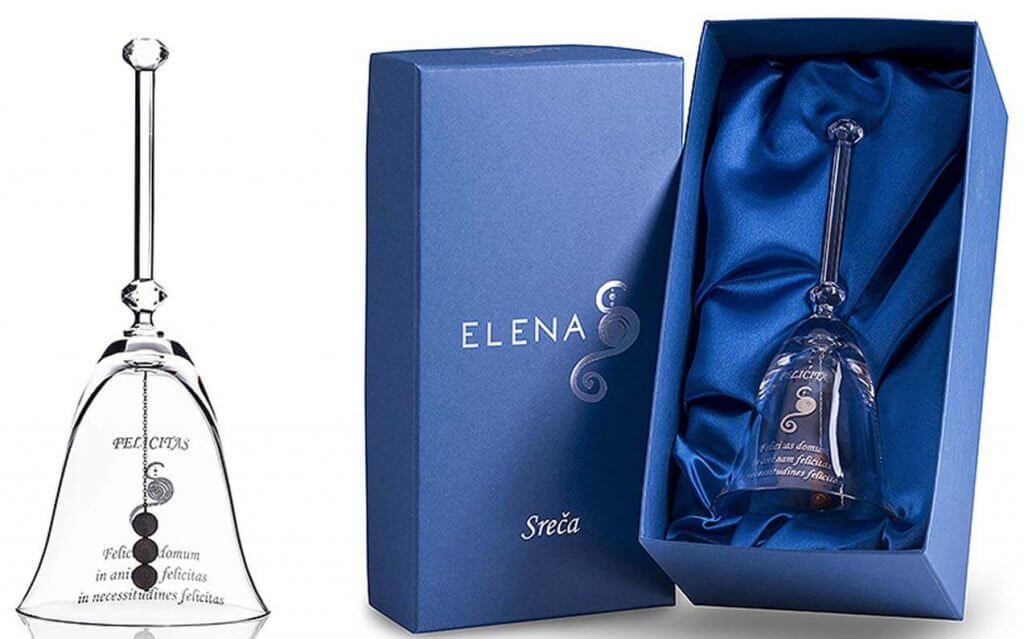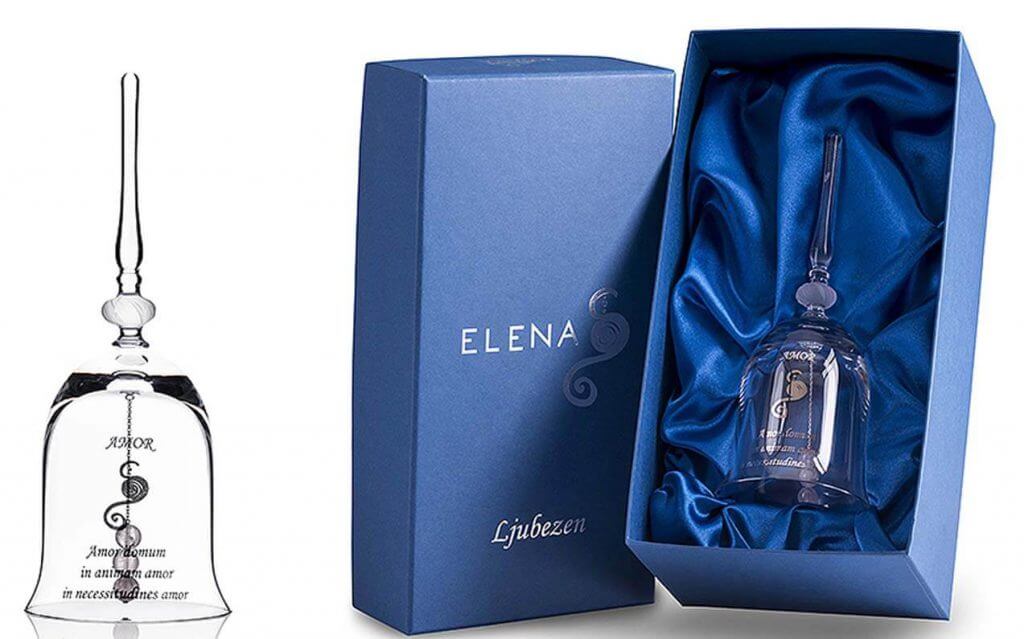 CRYSTAL BELLS for HEALTH, LOVE, and HAPPINESS
User instructions and maintenance
I have designed the prototypes for the three bells personally and charged them with positive energy. The quality of the products is guaranteed by the company ElenaS, Steklarna Rogaška, Zlatarna Celje and Rakovc Min, d.o.o.
The effect jingling has on the body's energy:
Sound is the art of transforming frequencies and their energies. It is a tool for raising the consciousness and sensitivity of the senses, for the treatment of subtle and astral bodies as well as the physical body. It affects us on a subconscious and conscious level. The vibration of the bells is the key that unlocks our heart and soul.
Crystal is the only substance that conducts sound and transforms it into light.
Just as God created the world in 7 days, we perform the ritual of jingling the HEALTH, LOVE and HAPPINESS bells for 7 consecutive days.
These bells can also be used for purification fasting purposes by jingling them for 40 consecutive days. Be advised: consuming alcohol during this period is not allowed.
You can repeat this process several times, but make sure that your hand is completely relaxed when doing so. Refrain from jingling the bells unless you are in a calm state of mind and are truly ready to accept change into your life.
The HEALTH, LOVE and HAPPINESS bells should be cleaned once a month with cold water. Place the clean bell on the ground, or even in a flower pot, where the full moon will be able to shine upon it.
HEALTH (Sanitas)
LOVE (Amor)
HAPPINESS (Felicitas)